Sale Blitz for Breathless Seduction Boxed Set
FREEBIE BOXED SET ALERT

BREATHLESS SEDUCTION
 FREEBIE BOXED SET 

Freebie Boxed Set includes our very own Jeana E Mann!
Will these hot couples embrace romance, be tempted by desire, or lose it all?
Whether it's the allure of a perfectly-honed body, the sweltering taboo of a bad boy, or the fantasy of an ideal lover, we'll feed your addiction in this sizzling collection of fifteen mouthwatering love stories.
Escape into tales of lust, passion, desire, temptation, and intimate trysts by some of your favorite steamy contemporary authors, plus discover some new authors to adore on these scorching, soul-stirring pages.
Everyone deserves a little seduction. Especially the kind that leaves you breathless.
Don't deny your need to fall in love. Scroll up and one click now to discover your next book boyfriend!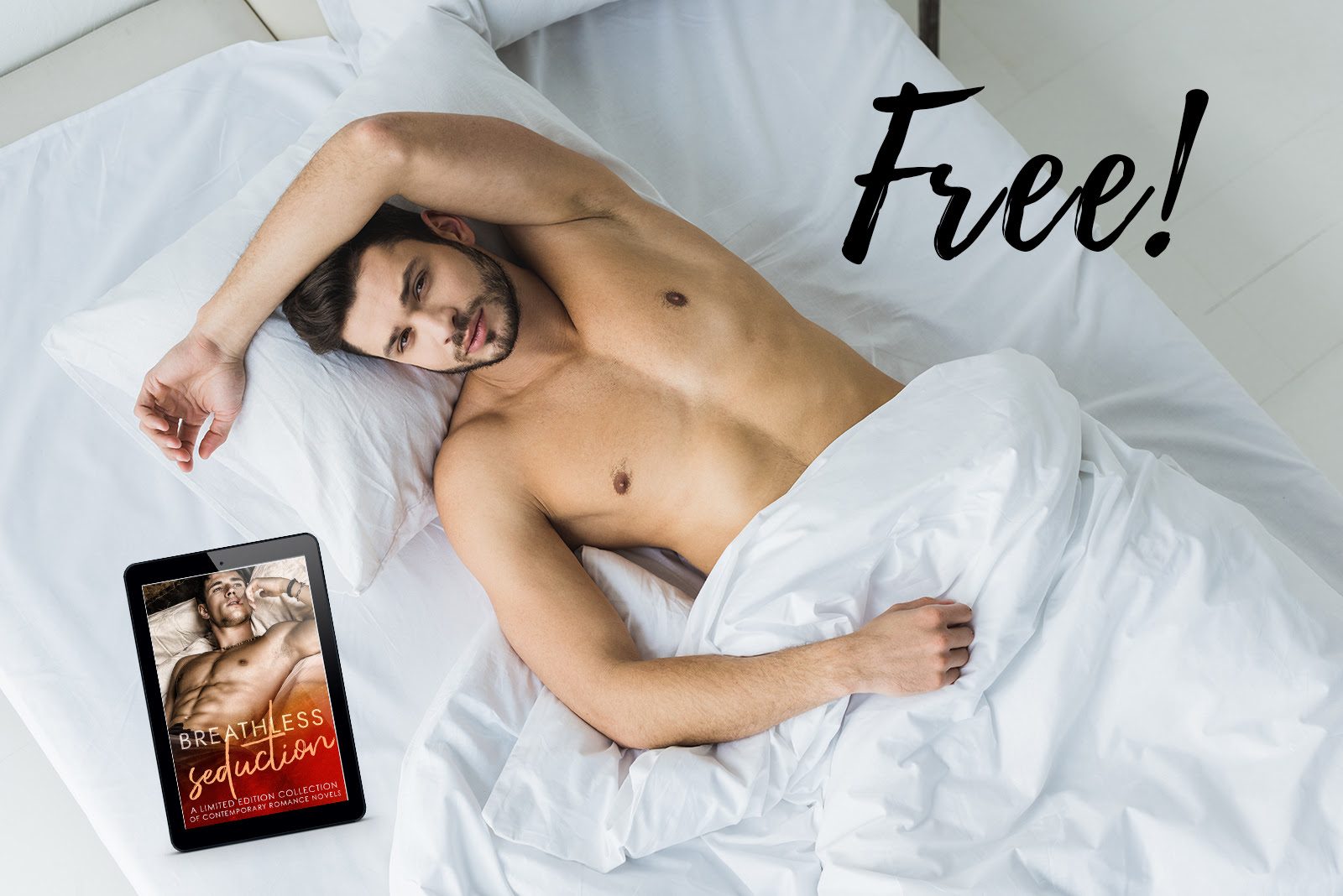 Featuring stories from…
USA Today and Publishers Weekly bestselling author Jeana E. Mann
Samantha Morgan
Amelia Judd
Amy McKinley
USA Today bestselling author Casey Hagen
USA Today bestselling author J. Saman
R.L. Kenderson
Sara York
Dawn Luedecke
Donya Lynne
Ella Jade
C.M. Lally
Renee Lee Fisher
S. M. Nicholas
Sidonia Rose
Start reading today!