Sale Blitz for Teófila's Guide to Saving the Sun by Cynthia A. Rodriguez
🌜🌞𝕊𝔸𝕃𝔼 𝔸𝕃𝔼ℝ𝕋🌜🌞
Teófila's Guide to Saving the Sun by Cynthia A. Rodriguez is only $.99 for a limited time! You don't want to miss this love story like no other! #One-click today!
BOOK BLURB
We're all saving somebody.
Since the day she met Elijah, Teófila's been the one being saved.
But after a terrifying encounter precedes his skyrocket to fame and fortune, the tables turn, and he loses his way back to her.
Now, years later, it's Teófila's turn to do the rescuing, even after he's left her behind.
We're all saving somebody, even when we can't save ourselves.
But what happens when best friends become forgotten lovers?
Or when it's the moon's turn to light the sun?
Add to Goodreads: https://bit.ly/TGTSTS_GR
PURCHASE LINKS
Amazon US: https://amzn.to/2YvE7wG
Amazon UK: https://amzn.to/30G4t1E
Amazon AU: https://amzn.to/3dYewTU
Amazon CA: https://amzn.to/30Lgfbt
BookBub: https://bit.ly/30yrmUX
TEASERS
ABOUT THE AUTHOR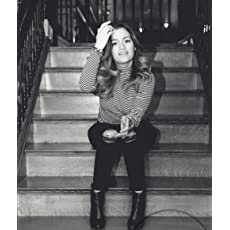 Cynthia hates writing her own bio. In her down-time, you can find her watching movies, ranging anywhere from classic to action flicks (she has a weakness for Marvel adaptations), and reading any novel she can get her hands on.
AUTHOR LINKS
Facebook: https://www.facebook.com/AuthorCynthiaARodriguez
Reader Group: https://www.facebook.com/groups/cynsbooksandshit/
Instagram: https://www.instagram.com/thecynrodriguez/
Twitter: https://twitter.com/thecynrodriguez
BookBub: https://www.bookbub.com/authors/cynthia-a-rodriguez
Amazon Author Page: https://bit.ly/CAR_AMZ