Release Blitz for Vicious Prince by Rina Kent
👑🖤 ℍ𝕆𝕋 ℕ𝔼𝕎 ℝ𝔼𝕃𝔼𝔸𝕊𝔼 🖤👑
Vicious Prince is LIVE!! The notorious player meets his match in a petite girl with a smart mouth. And now, he has to marry her. This dark new adult, enemies to lovers romance is hot and gritty. Not only will it test your limits but it will toy with your emotions! #One-click today!
Photographer: Michelle Lancaster
Model: Chase Mattson
🖤PURCHASE LINKS🖤
This slideshow requires JavaScript.
👑𝔹𝕝𝕦𝕣𝕓👑
He's prince charming. Just not hers.
I have a secret.
I stole a heart, or rather a marriage contract.
It wasn't mine to own, to look at or to even consider.
But it was there for the taking so I took it.
Huge mistake.
Ronan Astor is a nobility in this world.
Arrogant player.
Heartless bastard.
Vicious prince.
Now, he's out to destroy me.
What he doesn't know is that I'm out to destroy him too.
My name is Teal Van Doren, and I'm where princes go to die.
🖤BINGE THE SERIES🖤
CRUEL KING
DEVIANT KING
STEEL PRINCESS
TWISTED KINGDOM
BLACK KNIGHT
GIVEAWAY:
To celebrate the release of Vicious Prince, Rina Kent is giving away a $25 Amazon Gift Card. Head to her Facebook page to enter: https://www.facebook.com/rinaakent/
ABOUT THE AUTHOR
Rina Kent is an international bestselling author of everything enemies to lovers romance.
Darkness is her playground, suspense is her best friend, and twists are her brain's food. However, she likes to think she's a romantic at heart in some way, so don't kill her hopes just yet.
Her heroes are anti-heroes and villains because she was always the weirdo who fell in love with the guys no one roots for. Her books are sprinkled with a touch of mystery, a healthy dose of angst, a pinch of violence, and lots of intense passion.
Rina spends her private days in a peaceful town in North Africa daydreaming about the next plot idea or laughing like an evil mastermind when those ideas come together.
Don't forget to Sign up to Rina Kent's Newsletter for news about future releases and an exclusive gift.
AUTHOR LINKS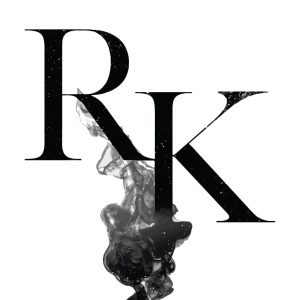 Website: https://rinakent.com/
Newsletter: https://www.subscribepage.com/rinakent
BookBub: http://bit.ly/rina-bookbub
Instagram: http://bit.ly/RinaIG
Facebook: http://bit.ly/RinaFCB
Exclusive Facebook Group: http://bit.ly/RinaGroup
Twitter: http://bit.ly/RinaTwitter
Pinterest: http://bit.ly/RinaPinterest
Goodreads: http://bit.ly/rina-goodreads